21 killed in Mexican gang gunbattle near El Saric, Sonora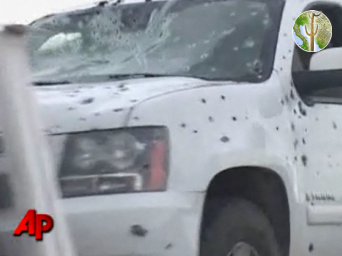 A massive gunbattle between rival drug and migrant trafficking gangs near the U.S. border Thursday left 21 people dead and at least six others wounded, prosecutors said.
The fire fight occurred in a sparsely populated area about 12 miles from the Arizona border, near the city of Nogales, that is considered a prime corridor for immigrant and drug smuggling.
The Sonora state Attorney General's Office said in a statement that nine people were captured by police at the scene of the shootings, six of whom had been wounded in the confrontation. Eight vehicles and seven weapons were also seized.